There are around 7,000 languages worldwide. So far, the menu language of the desktop and mobile web version could be selected in German or English.
Since we cannot map every language in the world, we focus on the most commonly used languages. We are currently working on the multilingualism of our system, with the help of artificial intelligence (AI).
We dared the experiment and had the menu navigation for the desktop version and the mobile web version translated into two additional languages: French and Spanish.
How can I choose the menu language?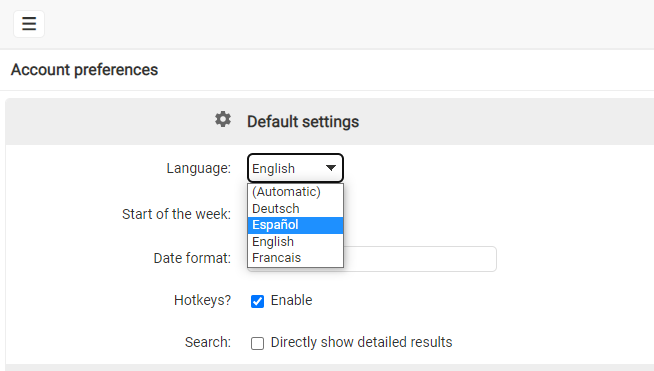 Then save the settings with [ OK ]
In addition, we have translated the start page of eclipso Mail & Cloud into several languages: Spanish, Dutch and Italian. For Belgium, the start page is also available in Dutch. It's best to bookmark it right away.
Feedback expressly welcome!
Since it's still an experiment for us, we're looking forward to your feedback. Send your criticism or suggestions for improvement to ki-language [ @ ] eclipso.net. We are happy to receive your suggestions.
Have fun trying and testing.